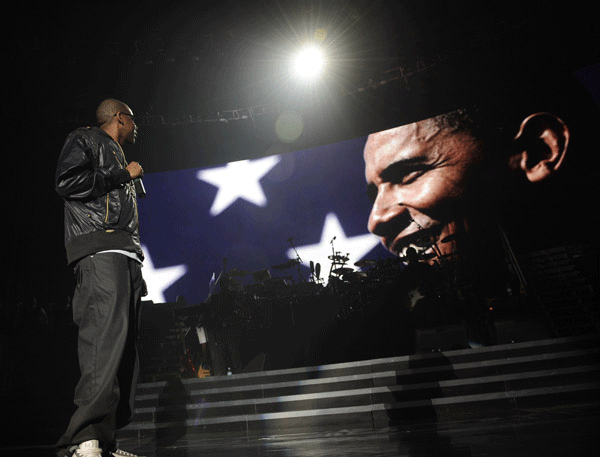 I'm really feeling Jay-Z's latest song, "History", especially the first verse:
In search of victory, she keeps eluding me
If only we could be together momentarily
We can make love and make history
Why won't you 

visit

 me? until she visit me
I'll be stuck with her sister, her name is defeat
She gives me agony, so much agony
She brings me so much pain, so much misery
Like missing your last shot and falling to your knees
As the crowd screams for the other team
I practice so hard for this moment, victory don't leave
I know what this means, I'm stuck in this routine
Whole new different day, same old thing
All I got is dreams, nobody else can see
Nobody else believes, nobody else but me
Where are you victory? I need you desperately
Not just for the moment, to make history
Can't wait until that
Blueprint 3
drops!