These songs have already hit the net this past week but because they are all so HOT, I had to make sure my faithful readers were up on these jams!


Robin Thicke- Sex Therapy
This song is super hot and sexy.
Robin Thicke's
voice is on point as usual and
Polow Da Don
cooked up a nice "Promise-y" beat. This song is definitely in high rotation around these parts.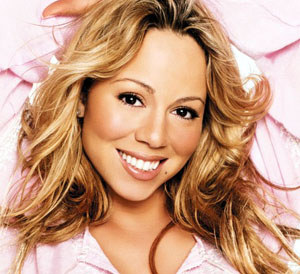 Mariah Carey- H.A.T.E. U. Remix f/ O.J. Da Juiceman, Gucci Mane, and Big Boi
Mariah turned an already dope song (Go cop
Memoirs of An Imperfect Angel
! It's a great CD!) into an even doper one. She sampled a 90's favorite, Ghost Town DJ's "My Boo", and threw some rappers on it to make this a great track to groove to.
Mario f/ Big Sean- Before She Said Hi
I haven't heard anything too promising for Mario's new album, DNA, (and yes, that includes that off beat "Breakup" song) until I heard this track. Love the beat, love the singing and love Big Sean's feature.